A Smyrna man is in the Fayette County Jail on charges of child molestation and other offenses in connection with a May 19 incident. Kenneth...
The nation celebrated the July 4th weekend recently. The way in which we celebrate, would lead one to think the war of American Independence...
When you lose one of your five senses, the other four are heightened. After last week, I can update that statement. When you accidentally...
Locally-produced, up-to-date news about Fayette County and its cities has never been more important.
Unfortunately with the challenges facing our nation and our community, it's never been more difficult to provide this as a free service. We need your help.
Please consider supporting our efforts with automated monthly or one-time contributions.
For the price of a cup of coffee or two, you can help secure the future of The Citizen and its local coverage on your behalf.
We are a for-profit organization (although you can't tell it from our P&L). Contributions are NOT tax-deductible. But we greatly appreciate any help you can give us.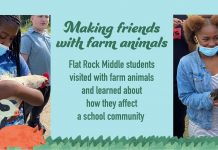 Flat Rock Middle students got some special visitors to help them learn about how farm animals affect their world. With help from the Camp Forston...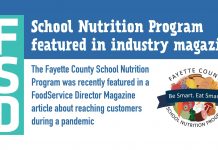 The families of Fayette County know their students are served by a top-notch team, and now the rest of the country is getting a...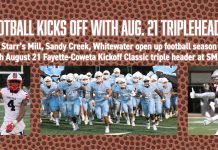 Strike up the bands and alert the cheerleaders, high school football season is fast approaching. Three local schools will open up the campaign together...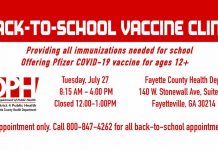 The Fayette County Health Department is hosting a vaccine clinic to help students make sure they are healthy and ready to go for the...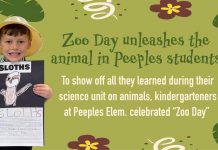 If you stumbled into a Peeples Elementary kindergarten class on "Zoo Day," you might have been faced with lions and tigers and bears (and...